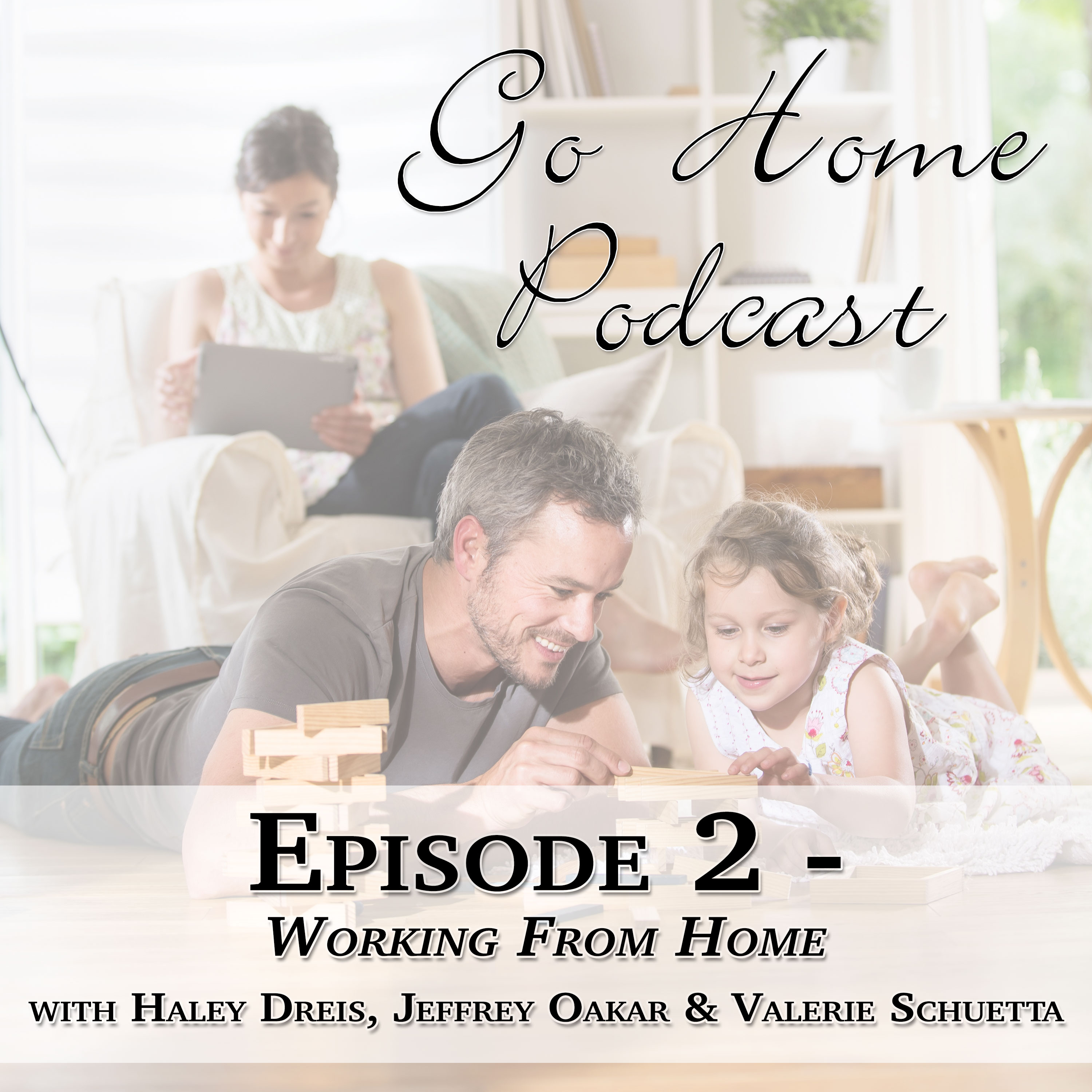 Hello and thank you for joining us on the Go Home Podcast. Today's topic is Working From Home. The Gig work environment has created more working from home than ever. We will shed light on the good and the bad of not having to leave home for employment.
During our 26 years of producing homeschool publications, the Homeschool Almanac 2000-2001 and 2002-2003 by Prima Publishing and 11 conferences, we have worked from home most of the time, with a few offices sprinkled throughout that period. We also homeschooled our son for his entire school years, so the three of us had to get along and work together as best we could. Prior to having the company, I, Michael, worked outside of home for many years, so there was period of adjustment for all of us when I began working from home.
Today, we will speak with three people who work from home. First is Jeffrey Oakar, https://www.jeffreyoakarphotography.com a wedding photographer in Denver, Colorado, with a wife and two-year-old son, all of whom are home all of the time. Jeffrey does 90% of his work at home, editing photos and compiling wedding albums. During the Covid-19 lockdown, he is home 24/7.
Valerie Schuetta is a veteran elementary school teacher in Phoenix, Arizona. She is at home because of the Covid-19 situation and discusses some of the ways she tries to replicate her students' classroom experience remotely.  She also discusses that fact that many parents tell her how their children miss attending school.
Third, we have Haley Dreis, https://haleydreismusic.com a performing singer/songwriter in Los Angeles, who works for Tinder, the popular dating app. Normally, Haley works one day per week from home, but because of Covid-19, she is working from home exclusively.
We hope these three interviews will provide you with useful insight to apply to your own situation!
Let us begin!